Preproduction CGI image shown.
Meet the Broncos
The 2021 Ford Bronco family offers an unparalleled off-road experience. Each model is designed to perform and built to last, tailored to fit the lifestyle of the most adventurous drivers among us. Get ready to experience the top of the line in off-road proficiency as the 2021 Ford Bronco is set to arrive in Trumann, AR.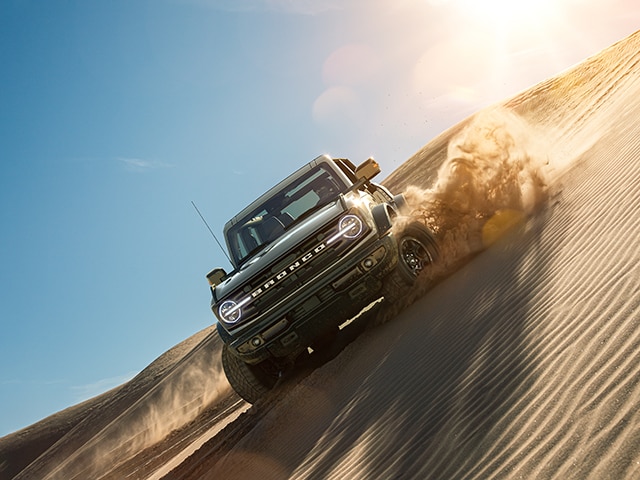 The 2021 Bronco
There's a whole world out there just waiting to be discovered. To find it you have to break rules, push boundaries and climb over the barriers in your way. With its relentless toughness and durability, the all-new Bronco was built to carry outdoor enthusiasts to wherever the wilderness calls. Available in two- or four-door models.
Preproduction CGI image shown. Available beginning spring 2021.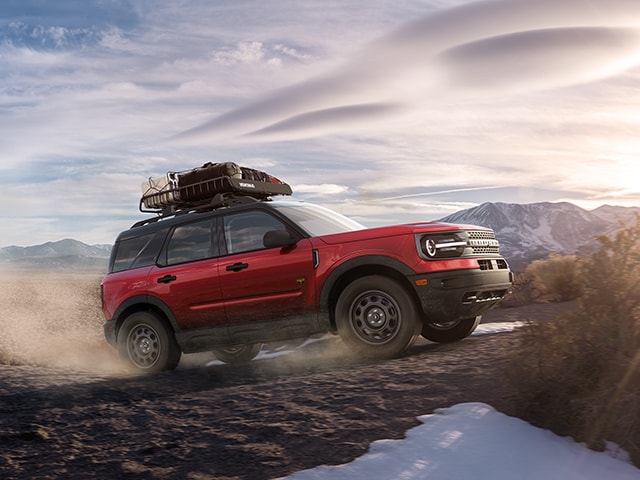 The 2021 Bronco Sport
Meet the latest in the family. The all-new Bronco Sport is your wilderness guide with four unique series engineered to match the way you experience the outdoors. Each, expertly equipped to get you out there - To the mountain ranges, the woodland trails, and the scenic shores. Your adventure begins in a Bronco Sport, and it never ends. Customize and order your Bronco Sport now, with your Ford Dealer.